"Throughout the entire process, Bob was very involved and proactive in the messaging development and learning about our executives that he would be training. It was clear that he invested a great amount of time into preparation. Both the HR executives and I were impressed by his expertise in storytelling and how to navigate challenging conversations with the media, as well as his knowledge of IBM.
Bob orchestrated a valuable session and was extremely thorough in the practice sessions with our executives. Throughout, he provided very insightful recommendations. Leaving the session, our IBM executives felt confident to go out and present externally and speak to reporters – ranging from broadcast to print – and facing tough topics."
Andrea Jahanbozorgi, IBM Engagement Communications ---
"Bob has proven himself insightful, persuasive and highly effective in leadership development – coaching and delivering communication and change management skills for individual executives (including me), for small and for large groups through a range of approaches and media. His approach is professional and highly engaging. Our leaders actively seek his counsel and coaching. He is diligent about collecting information and insists on understanding our business situation, strategies, action plans and goals (some of which rely on advanced life science concepts and data) from the outset – even as he builds trust and rapport with leaders and followers alike. Bob gets comfortable with the tech material quite easily – distilling it's essence to hone a good narrative."
Clive Meanwell, MD, Ph.D, CEO, The Medicines Company, a U.S. based biotech.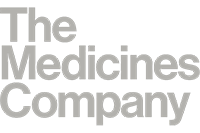 ---
"Our team benefited from your advice and counsel and I am personally in a better place because of your coaching over the years. I now have the confidence to make great presentations."
Leslie Voth, President and CEO of Pitcairn, a globally recognized leader in multi family offices

---
"I want to personally thank you for leading the excellent training session. Every single participant raved about the program, the on-point critiques and your infectious optimism. I could see immediate improvement in many of our Democratic candidates."
Marguerite Schaefer, Vice Chairwoman, New Jersey Democratic State Committee

---
"Feedback from the faculty was extremely positive, and several of the faculty have been able to put what they learned in the media training sessions to practice in recent interviews. "
Daniel N. McIntosh, Dean, Arts, Humanities and Social Sciences, University of Denver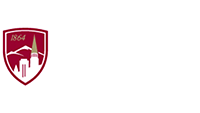 ---
"Bob gave me critical guidance on how to take charge of my media interviews to ensure that my messages got through to the audiences that I was trying to reach. I highly recommend Bob's work."
Feris Rifai, CEO and Founder, Bay Dynamics, a New York based cyber security firm

---
"Our business faced a concrete communication challenge. We needed a very operational communication toolbox to approach a specific customer group in order to develop our business further.
Bob Berkowitz dug deep into the challenge and made some background studies that absolutely impressed me. The result was a tailor made presentation that captured the essence of our situation and then delivered communications tools about how to approach and solve the challenge.
We ended up having some easy-to-use communication guidelines that we could implement in our business from day one."
Peter Cavling, CEO Tandprotetikeren, A Copenhagen based dental supply business.

---
"I'm privileged to have such a great coach. You are all American and all Pro."
Robert Trent Jones, global golf course designer