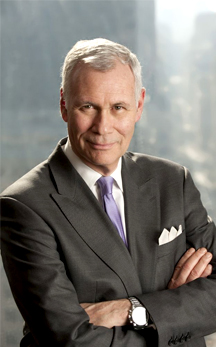 Bob Berkowitz has been a major force in American media and media training for more than thirty five years.
Mr. Berkowitz was a founding correspondent for CNN, covering the 1980 presidential campaign. After the election of Ronald Reagan, he was named Senior White House correspondent, reporting on many important stories, including the assassination attempt on President Reagan. He then went to ABC News as a general assignment reporter covering such events as the Falklands war in Argentina and the Tylenol murders in Chicago.
Bob was a substitute host for "Good Morning America." He was also a reporter for "Today" at NBC and hosted talk shows on The Financial News Network and CNBC.
He covered Pope John Paul II in the U.S, Mexico, Argentina and the Vatican, and has appeared numerous times as a commentator on CNN, Fox News Channel and MSNBC.
Bob's career started in Denver and San Francisco as a radio talk show host. He turned to journalism as a national news editor for Associated Press Radio in Washington, and soon became their chief Senate and political reporter, covering the 1976 Carter presidential campaign as well as the accident at the Three Mile Island nuclear facility.
Mr. Berkowitz has extensive experience in media and presentation training. He has assisted Fortune Five Hundred executives, candidates for Parliament, one of the most powerful members of the United States Senate, two Prime Ministers, the senior partners of one of the biggest law firms in the world, international entrepreneurs, and numerous authors.
He is a Principal with The Dilenschneider Group, a New York based strategic communications firm.
Bob is the recipient of the Overseas Press Club award and the Freedom Foundation award for journalism.
He holds a degree in business from the State University of New York at Delhi and a B.A. in communications from the University of Denver.
Bob and his wife live in Manhattan and the East End of Long Island.